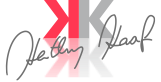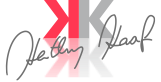 Born 9th December 1945,
Nine months after the invasion of the Americans in Bonn.
Apparently my parents celebrated the liberation from the Nazi-Regime in a sustainable way.
Brought up in a Catholic family
for whom the care for the neighbours was natural.
Mother: Housewife
Father: Entrepreneur and inventor in the field of Tunnel Construction
Brother: six years older.
In form 5: one year at Private Catholic Boarding School of St. Josef in Rheinbach/Bonn.
Tough education, but positive in its wide variety of experience in:
music, theatre, the arts and sports
10 years of piano lessons
A-level at Bonn Liebfrauenschule.
Early passion for languages, music, arts and travelling.
Studies in English, French, Art, Philosophy, Educational Theory
at Bonn University
Highlights: Lectures in Philosophy with Professor Hans Wagner
("The subject in the design of his freedom") and
Art with Professor Heinrich Lützeler (Hommage à Picasso for his 85th Birthday)
and Romance Languages and Literature with Peter Bürger (Marcel Proust)
1968 Exam in Philosophy and Teaching for Secondary School
1969-71 Student teacher
1971-1982 Teacher of English, French and Music
at Private Ursulinen School in Hersel/Bonn
Although I enjoyed teaching and loved the young people,
the "classroom-system" became too "narrow" for me after 11 years of teaching.
1983 Started working as a free-lance journalist
For the Bonn Newspaper General-Anzeiger
Contributions to Frankfurter Allgemeine (FAZ), Handelsblatt
Specialisation: Culture, Travel, Education,
Art and Music, Developing Countries, Features on Personalities (entrepreneurs)
1985 Three months' internship at "Le Figaro", Paris,
(Grant of the Robert-Bosch-Foundation)
Two months as "Visiting Journalist" at Duke University,
North-Carolina, USA (Grant of the German-Marshall-Fund)
From 1986 Producer of TV films (WDR-Cologne),
Films on music, history, language teaching, "Telekolleg English II".
Six years series Art and Message (RTL-Cologne), a 363 x five-minute series of films
for the Protestant and the Catholic Church, offering a weekly presentation of a work of art.
Journalistic activity in the context of my voluntary commitments
for Soroptimist International Germany (Building up of professional media work) as President 1995-1997,
as representative of Soroptimist International of Europe at the Council of Europe (1997-2005),
as President of GEDOK (German Federation of Women Artists and the Patrons of the Arts)(2000-2006).
2009 to 2011 President elect of Soroptimist International of Europe.
2011 to 2013 President of SI/E
Special Commendation in the context of the Bavarian TV Prize for the
film "Käthe Kollwitz" in the series Art and Message, 1990
2002 Order of the Federal Republic of Germany (Bundesverdienstkreuz)