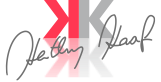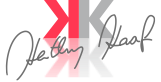 Soroptimist International
www.soroptimistinternational.org

Soroptimist International is committed worldwide to the rights of women and girls.
With its some 80,000 members in 132 countries and territories, Soroptimist International is the world's largest organisation of women in professions.
The name "Soroptimist" derives from the Latin, sorores optimae, which is best interpreted as "the best for women". In this sense Soroptimists enjoy friendship all over the world.
Soroptimist International is a service organisation that addresses the most urgent questions of our time. Soroptimists are committed and take action where help is needed.
Soroptimists throughout the world initiate projects based on the following  Objectives:
eliminate poverty and gender discrimination through ensuring women's full social and economic rights
end human trafficking and all forms of violence against women and girls
ensure access to health care for women and girls
support programmes and policies that eliminate HIV/AIDS, malaria, tuberculosis and other major diseases
improve access to clean water, sanitation and essential food resources
mitigate the effects of climate change and integrate sustainability into personal choices and government policies and programmes
meet the needs of women and girls during and after armed conflicts and disasters
promote peaceful conflict resolution, inter-cultural and inter-racial tolerance and condemn genocide and terrorism
ensure equal access to education and training for women and girls throughout their lifespan
assure women's advancement in management, politics and decision making
Soroptimists reach these objectives through the international network of their members.
Soroptimists aim to overcome today's global problems through their work at the United Nations, where as a non-governmental organisation SI enjoys a general consultative status.
SI is comprised of four Federations:
SI Europe has some 35,000 members in more than 1.200 cubs in 67 countries
in Europe, Africa, the Middle East and Haiti.
Soroptimist International of Europe
has representatives with participatory status at the Council of Europe in Strasbourg
is a member of the European Women's Lobby in Brussels and of the Organisation for Security and Co-operation (OSCE) in Vienna.
History
Soroptimist International was founded in Oakland, California, in 1921.
SI Europe was established in Paris in 1924.
The first club in Germany was inaugurated in Berlin in 1930.
SI Germany has as of February 2016
216 clubs and some 6.500 members.
Each year SI Germany (www.soroptimist.de) generates donations of more than 1,300 000 million euros for projects at home and abroad.
Zu Gast bei Soroptimistischen Freundinnen:
20. Europa Kongress 2013
Soroptimist International Europa
"Visions of Paradise –
Soroptimists go for Water and Food"
12. bis 14. Juli 2013
Hotel Maritim, Stauffenbergstraße 26
10785 Berlin-Tiergarten
www.maritim .de
Soroptimist International Europa
Präsidentin 2011-1013, Kathy Kaaf, Bonn
Kongressleitung: Heide Ibach, Bamberg
Schatzmeisterin: Huberta Colbus-Gross, Saarbrücken