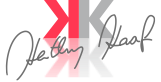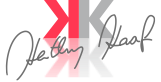 Soroptimist International of Europe
ANNUAL REPORT 2018-2019
Canceled due to Corona Crisis:
Beethoven zur Ehre
Konzert der Donatusschule Bonn
Leitung: Eva Walcher
Organisation: Kathy Kaaf
Unter der Schirmherrschaft des Oberbürgermeisters der Stadt Bonn Ashock Sridharan
Mittwoch dem 20. Mai 2020, 16 Uhr
im Theatersaal des Augustinums
Römerstraße 118, 53117 Bonn
Eintritt frei – Spenden erwünscht
Der Soroptimist Club Bonn-Bad Godesberg unterstützt seit 12 Jahren mit Play Beethoven Bonner Schülerinnen und Schüler beim Erlernen eines Musikinstruments ihrer Wahl zum gemeinsamen Musizieren.
Gala concert – 10 years of Play Beethoven
Sunday, 23th September 2018 at 16.00 o'clock
Musicians:
Das Auswahlorchester der Offenen Ganztagsschulen (OGS) Leitung: Sabrina Palm und Christoph Müller, Ludwig van Beethoven-Musikschule der Stadt Bonn
Das Streichorchester der Till-Eulenspiegel-Schule, Leitung: Bettina Anders
Das Orchester der Nordschule, Leitung: Christoph Müller
Sonja Fricke, 1. Preisträgerin "Jugend musiziert" 2018, Blockflöten
BONNIE FIDDLERS mit irischer Tanzmusik, Leitung: Sabrina Palm
Free entrance, donations are requested. Donation receipts can be issued. Drinks and food will be served while the break.
Watch my video of 20th European Congress of Soroptimist International in Berlin
"Visions of Paradise" – Soroptimists go for Water and Food
Concept (short) for the 20th European Congress of Soroptimist International Europe (SI/E);
Berlin, 12th -14th July, 2013, Hotel Maritim, Stauffenbergstrasse
Common Aims
Starvation and malnutrition on one side, obesity and its corresponding complications on the other, are the extremes that the congress wants to focus on and to find practicable solutions for. SI/E wants to enlighten, inform, and raise awareness to tackle these problems. […]
"Visions of Paradise" – Soroptimists go for Water and Food
Concept (long) for the 20th European Congress of Soroptimist International Europe (SI/E);
Berlin, 12th -14th July, 2013, Hotel Maritim, Stauffenbergstrasse